Duration Picker Modification
The redesign of the duration picker ensures a more intuitive and user-friendly experience. Now, when you select a time range, it accurately calculates the duration based on minutes, providing precise time tracking. For example, if an entry begins at 8:30 and ends at 9:00:35, it will now correctly display as 30 minutes in the new version, making your time management more efficient. New Version: Duration Picker (Right) | Old Version: Duration Picker (Left)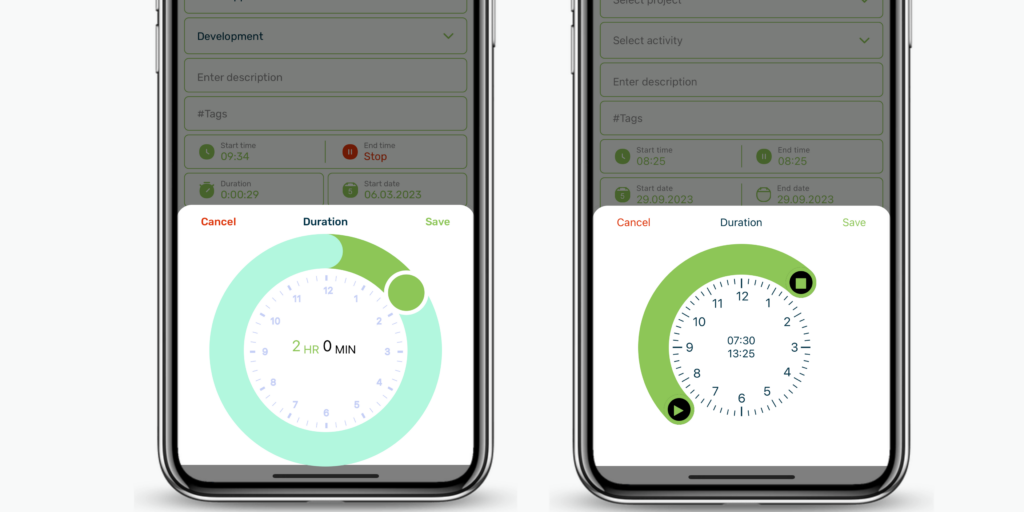 App supporting Time Clock
Kimai Mobile now enables the Time-Clock feature, designed to bring precision and accountability to your time tracking. Whether you're managing a team or simply want to maintain accurate records of your own time, this feature is key. As an additional optional solution to the default mode that allows you to edit a time log within 24 hours, Time-Clock Support disables the possibility to edit time or details of your entries. So now you can choose the level of control that best suits your workflow.
Italian Language
We believe that language should never be a barrier to productivity. In this update, we've gone the extra mile to improve our Italian language support. Now, you can seamlessly use Kimai Mobile in Italian, providing you with a more intuitive and user-friendly experience.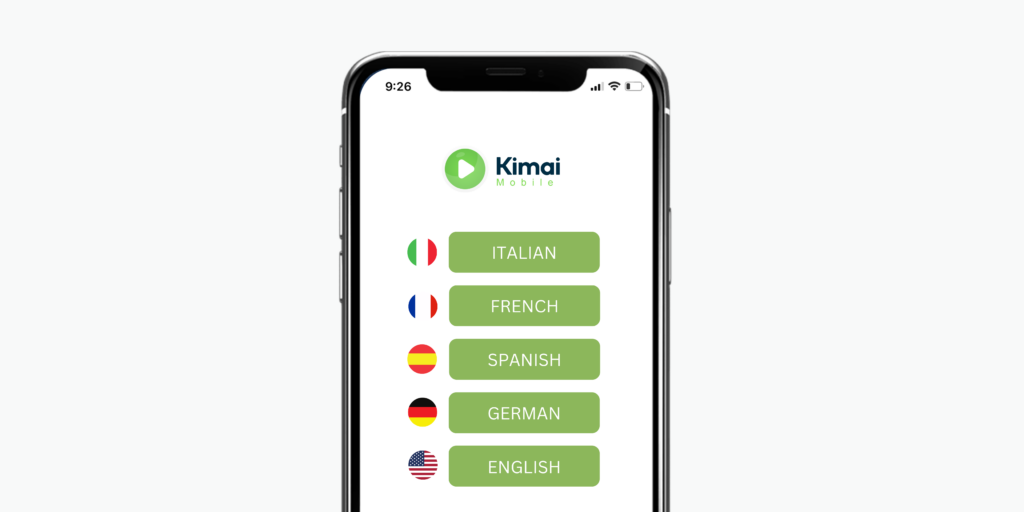 Enhanced Performance
Managing your entries has never been easier. You can now filter your entries according to your preferences. Choose from options like 50, 100, 200, or view all entries at once. This enhancement ensures that you can access your data with lightning speed, making your workflow more efficient than ever.
Dark Mode
Elevate Your Time Tracking Experience. Enjoy a sleek new look that reduces eye strain and helps you stay focused while tracking your time. With a visually appealing interface, Dark Mode enhances productivity during late-night work sessions or whenever you prefer a more subdued color scheme.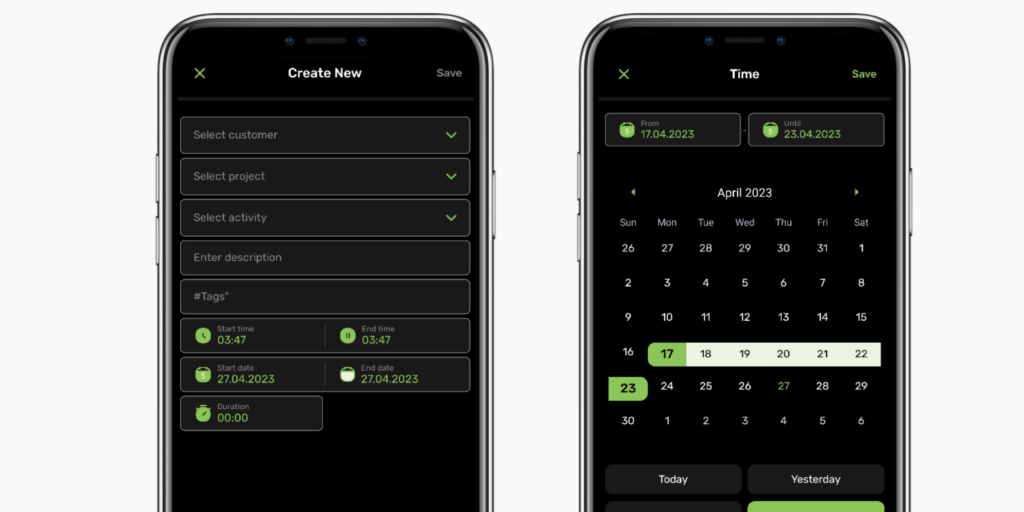 Offline Mode
Introducing the Offline Feature: Track your time anywhere with the Kimai Time Tracking app, even without an internet connection. Enjoy uninterrupted productivity and seamless syncing once you're back online.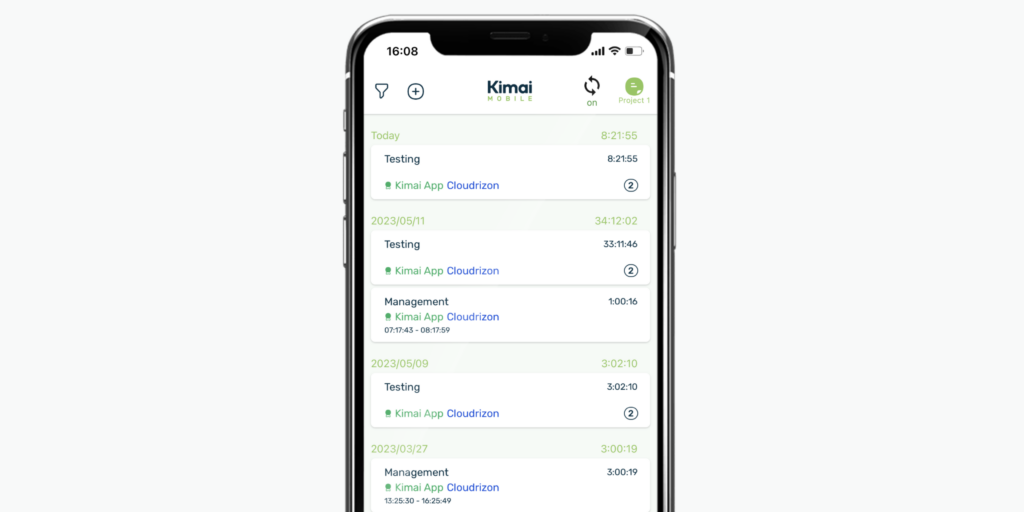 French and Spanish language (beta version)
Exciting announcement! Kimai Mobile is now accessible to all users who speak French and Spanish. If you find these languages more convenient, feel free to switch to them.
Notification about new updates
Every time we make changes to the Kimai Mobile app, you will receive a little reminder to update the App. Because we want you to use the Apps' full functionality.
Reminder for individual tasks
When you start tracking your individual tasks, you can set a reminder for a certain time you want to work on this specific task. After the time is up you will receive a (sound) notification on your phone.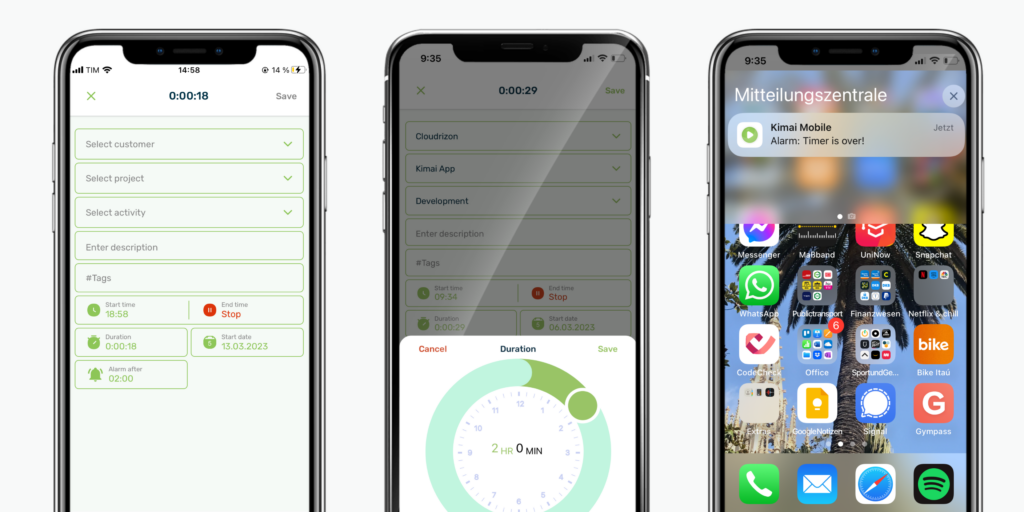 Time and date picker
You can now easily make an identical copy of an entry with the function "copy entry". The time and date picker in the Kimai Mobile App makes it even easier to select the time duration and date. Time selection is a user interface control that allows you to select the time in either 24-hour format or AM/PM mode. In addition to being user-friendly, the time and date picker reduce the risk of incorrect information.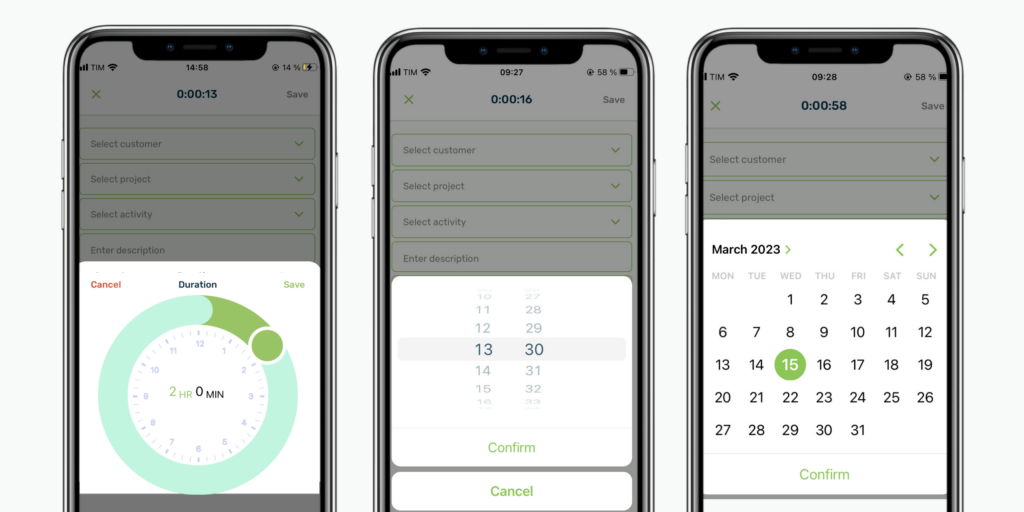 German language
Great news! We are excited to announce that we have added German language translation to Kimai Mobile. This means that our German-speaking users can now enjoy the app in their native language.
Work report
Keeping track of time is enormously important. Now when you go to reporting page, you can see directly how many hours you have worked this week, last month, or the previous year. See exactly how much time you worked in total and how many projects you were dealing with.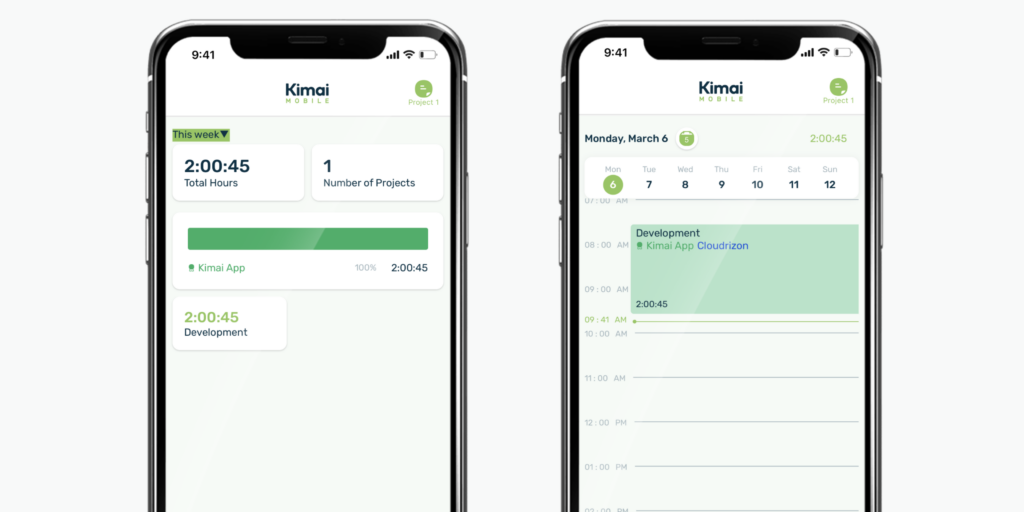 Apple Store launch
The Kimai Mobile app is now available online for the first time in the Apple Store.