iOS App Releases
Hello everyone! We are constantly improving the app by adding new features or stabilizing its functionality. Here you can find an overview of releases with useful features and the latest updates.
Release overview:
Notification about new updates
Every time we make changes to the Kimai Mobile app, you will receive a little reminder to update the App. Because we want you to use the Apps' full functionality.
Reminder for individual tasks
When you start tracking your individual tasks, you can set a reminder for a certain time you want to work on this specific task. After the time is up you will receive a (sound) notification on your phone.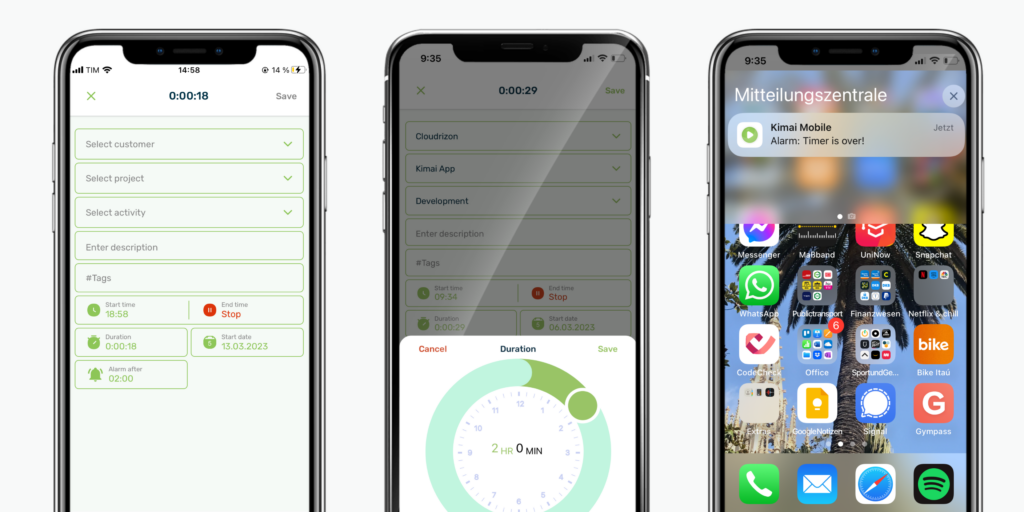 Time and date picker
You can now easily make an identical copy of an entry with the function "copy entry". The time and date picker in the Kimai Mobile App makes it even easier to select the time duration and date. Time selection is a user interface control that allows you to select the time in either 24-hour format or AM/PM mode. In addition to being user-friendly, the time and date picker reduce the risk of incorrect information.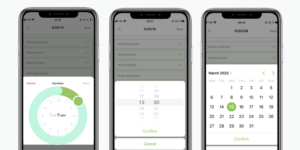 German language
Great news! From now on Kimai Mobile will be available to all german speaking users. So if you feel more comfortable in german, then go ahead and switch languages.
Work report
Keeping track of time is enormously important. Now when you go to reporting page, you can see directly how many hours you have worked this week, last month, or the previous year. See exactly how much time you worked in total and how many projects you were dealing with.