Welcome to Kimai Mobile
Find out everything about Kimai Mobile
Get your multi-project work under control
Kimai records your time for each task or project
Do you have too many projects and can't handle the time tracking?
Then Kimai Mobile was designed truly for you! It will handle all of your working hours and supports an unlimited amount of workspaces. In this way, you can take all your tasks and projects in one easy-to-install application.
With the Kimai Mobile App, you can track your time spent on your phone and store them directly on your Kimai on the web server.
Kimai Mobile records your working hours and prints a summary of all activities if needed (coming later). Therefore you can track the status of your projects and tasks directly on your phone. On the whole, the great strength of Kimai is user-friendly design, broad functionality and easy access.
Please Note: you need an active connection to your Kimai Time Tracker Server!
Kimai Mobile is a perfect supplement for your web version of Kimai.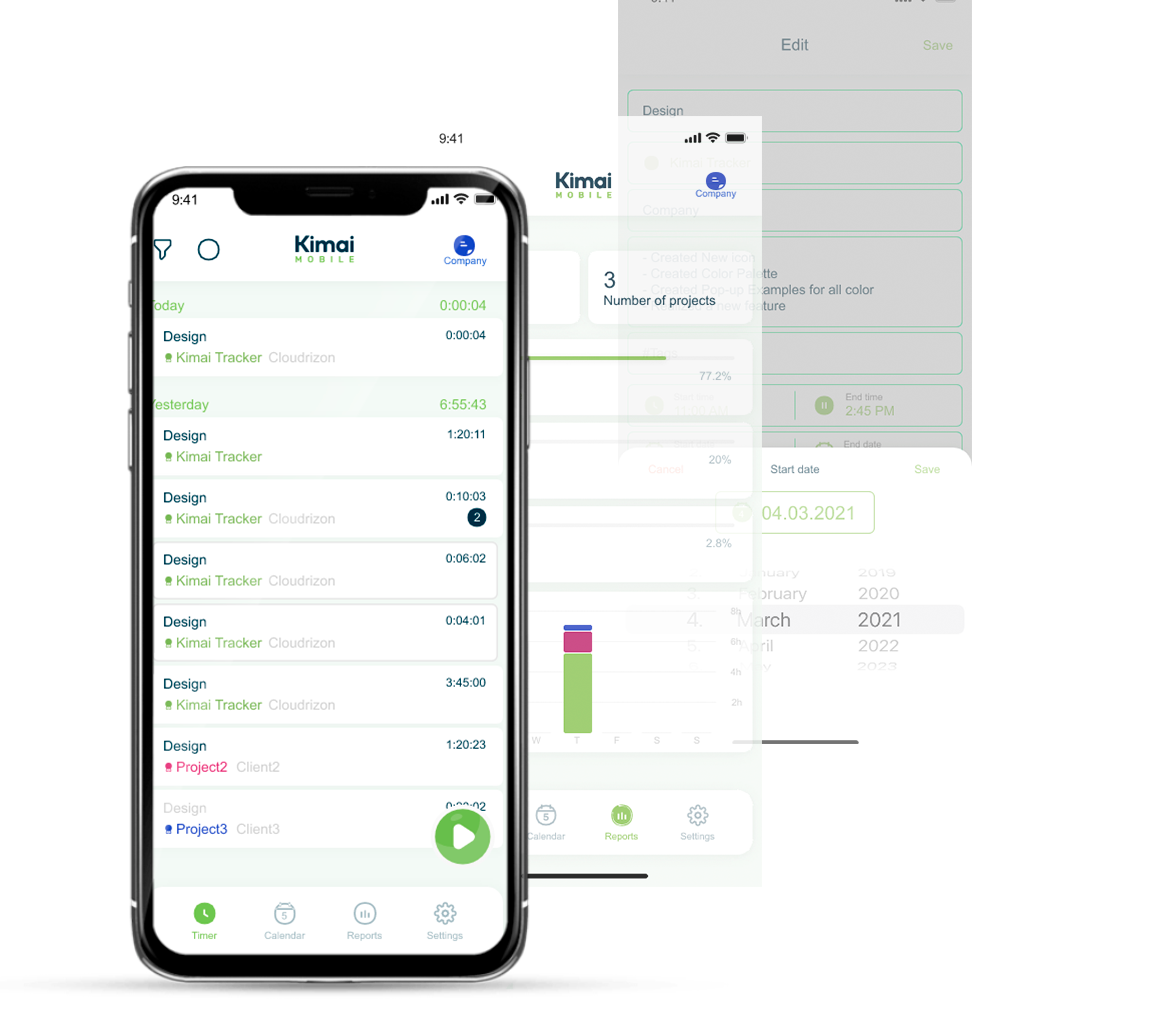 Difference between Kimai and Kimai Mobile
web application of Kimai(developed by Kevin Papst)
2006 Kevin Papst created the first version of Kimai. He builds Kimai for one purpose: tracking your working hours. There is a huge list of advantages of this web application. Find out more about it here or on the official website. 
Kimai Mobile (developed by Cloudrizon)
We at Cloudrizon use Kimai now for a long time in all our projects and employee time tracking.
As mobile devices get more and more present in daily use we felt the need for a simple way to use Kimai on these devices.
So we created a Mobile app and QR Code Plugin for Kimai which is called Kimai Mobile.
More information about web application of Kimai